Fun in the late afternoon sun, Gibbons photographed in the west end of Edinburgh, with a backdrop of the dome of West Register house and the National Records office. The clock in the foreground is situated on House of Fraser.
A brand new body of work, a series of artworks that feature wild animals freely roaming around the classic architecture of UK cities, animals one would not normally see in here in Britain.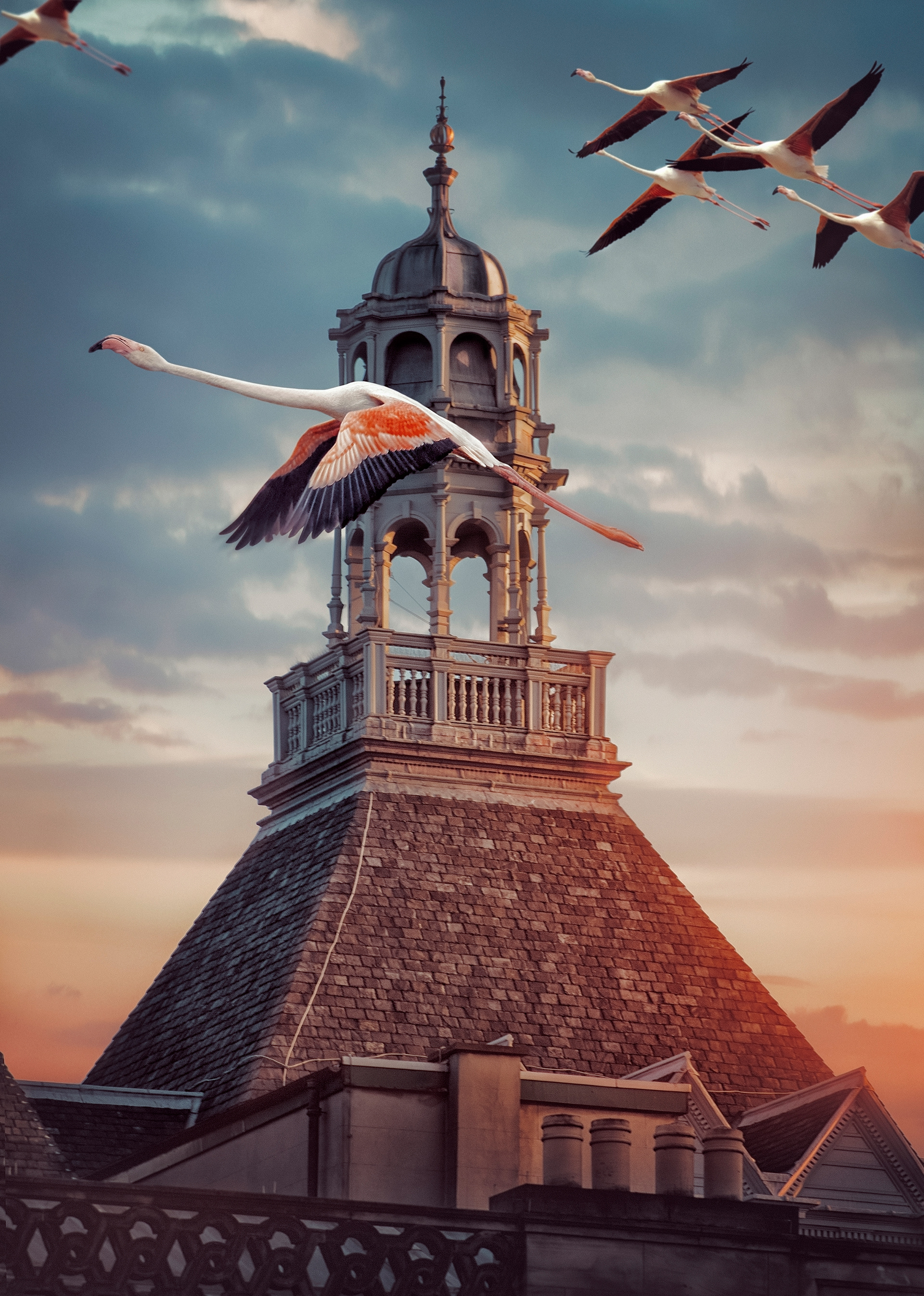 The long flight home.
Flamingos late afternoon flight on the wing. In the background one of the many picturesque roof tops that adorn the Edinburgh old town.
A winter scene.
A winter view of Edinburgh from Calton Hill with zebra and baboons looking for grass shoots under the blanket of snow.
Rooftop party
When I look up at all of the beautifully intricate roof tops in the Old town of Edinburgh, I often feel it's such a wast that they often get missed by those down below. Imagine the fun and mischief monkeys would get up to if Edinburgh were like cities in India, hence this piece.
Hot town summer in the city.
Zebra Crossing on the mound, the end of a long hot summer day in the capital.
Not a zebra crossing.
A couple of tapur's make their way home, crossing the busy George street, just down from our studio base.
Coming in to land
Pelicans sunning themselves on the Edinburgh Union canal side, as the sun takes it's final bow before dipping below the horizon.
Catching the last rays
The juxtaposition of giraffe sunning herself in the winter sun of Scotland was too much to miss.
Drawing light to the very real issue of inner city homelessness, at the same time bringing awareness to the plight of animal life across the globe facing persecution and homelessness caused by the destruction of habitat by man.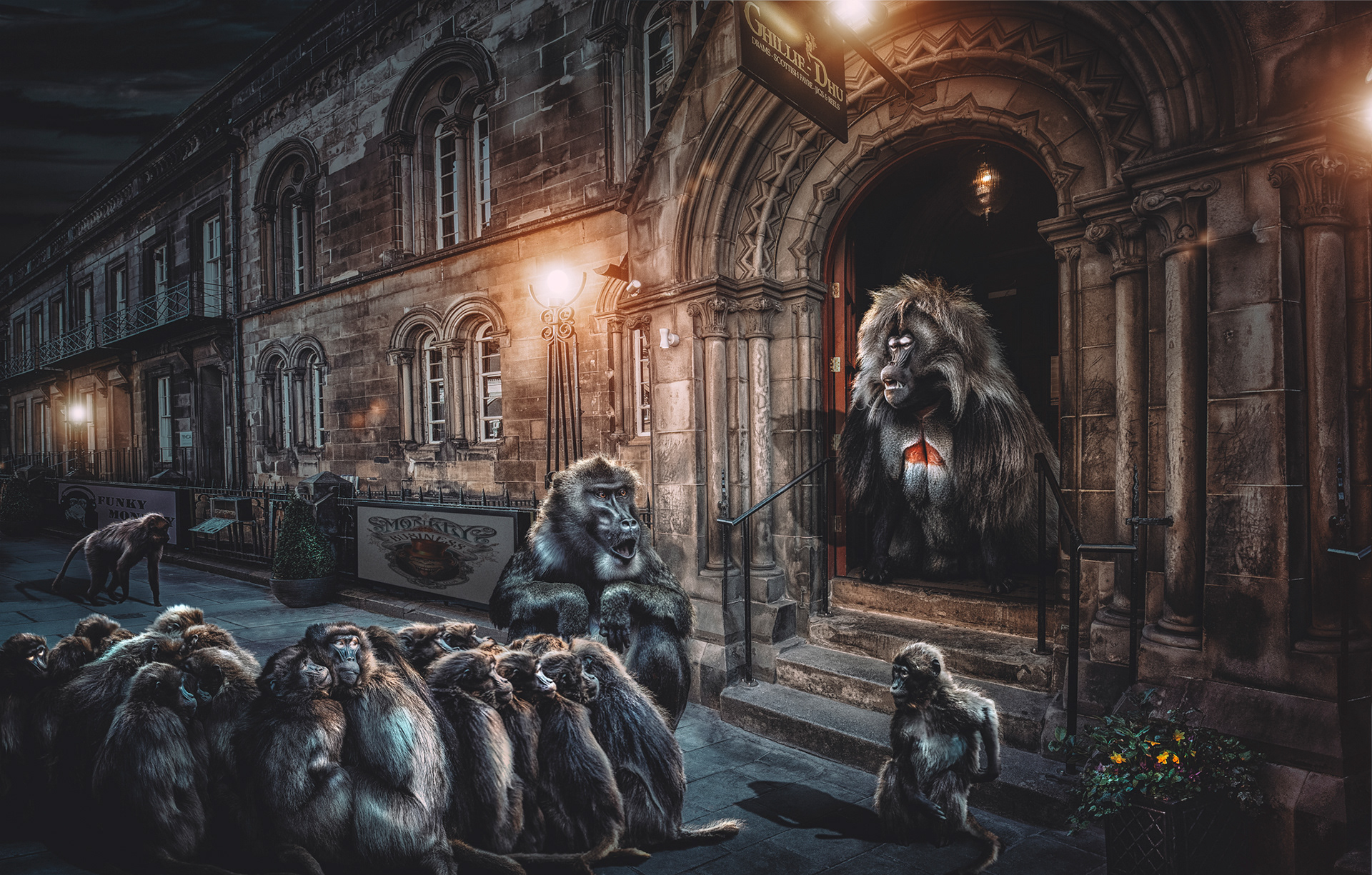 If you're names not down, you're not coming in...